It is August already. (Here comes a cliche for you…) This year is just flying by. (Told you.) There have been so many awesome book releases this year and insane books I've read this year. This is a tribute to the top 10 books I've read this year (so far…). DISCLAIMER: These aren't in any particular order. I'm not going to explain why these are my favorite because if they have not had a blog post up yet, there will be one in the "My Year In Books 2014" series. I will just be writing what is on the back of the book to get you psyched and give you a peeeeeek.
Without further ado.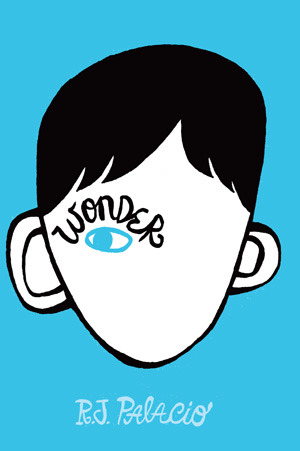 Wonder by RJ Palacio
August (Auggie) Pullman was born with a facial deformity that prevented him from going to a mainstream school—until now. He's about to start 5th grade at Beecher Prep, and if you've ever been the new kid then you know how hard that can be. The thing is Auggie's just an ordinary kid, with an extraordinary face. But can he convince his new classmates that he's just like them, despite appearances?
R. J. Palacio has written a spare, warm, uplifting story that will have readers laughing one minute and wiping away tears the next. With wonderfully realistic family interactions (flawed, but loving), lively school scenes, and short chapters, Wonder is accessible to readers of all levels.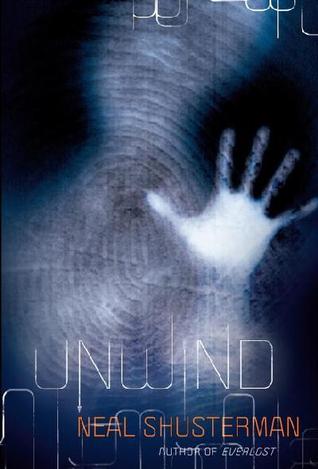 Unwind by Neal Shusterman
The Second Civil War was fought over reproductive rights. The chilling resolution: Life is inviolable from the moment of conception until age thirteen. Between the ages of thirteen and eighteen, however, parents can have their child "unwound," whereby all of the child's organs are transplanted into different donors, so life doesn't technically end. Connor is too difficult for his parents to control. Risa, a ward of the state is not enough to be kept alive. And Lev is a tithe, a child conceived and raised to be unwound. Together, they may have a chance to escape and to survive.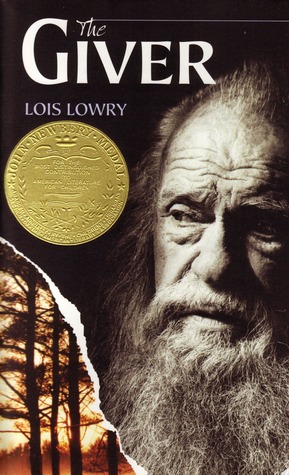 The Giver by Lois Lowry
December is the time of the annual Ceremony at which each twelve-year-old receives a life assignment determined by the Elders. Jonas watches his friend Fiona named Caretaker of the Old and his cheerful pal Asher labeled the Assistant Director of Recreation. But Jonas has been chosen for something special. When his selection leads him to an unnamed man-the man called only the Giver-he begins to sense the dark secrets that underlie the fragile perfection of his world.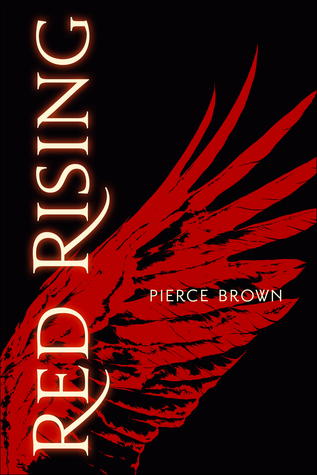 Red Rising by Pierce Brown
The war begins…
Darrow is a Helldiver, one of a thousand men and women who live in the vast caves beneath the surface of Mars. Generations of Helldivers have spent their lives toiling to mine the precious elements that will allow the planet to be terraformed. Just knowing that one day people will be able to walk the surface of the planet is enough to justify their sacrifice. The Earth is dying, and Darrow and his people are the only hope humanity has left.
Until the day Darrow learns that it is all a lie. Mars is habitable – and indeed has been inhabited for generations by a class of people calling themselves the Golds. The Golds regard Darrow and his fellows as slave labour, to be exploited and worked to death without a second thought.
With the help of a mysterious group of rebels, Darrow disguises himself as a Gold and infiltrates their command school, intent on taking down his oppressors from the inside.
But the command school is a battlefield. And Darrow isn't the only student with an agenda.

The Ten Minute Activist: Easy Ways To Take Back The Planet by The Mission Collective
The planet is in trouble. Global warming, record-breaking natural disasters, 9/11, two hotly contested presidential elections, and a war abroad has left many Americans feeling uneasy with the state of our own lives and the security of the planet. We know that life cannot be sustained at the current rate of consumption, yet it is easy to succumb to helplessness and apathy. But if making a difference only required ten minutes of our time a day, how many more people would try to make a difference? Written in an edgy, engaging style, The Ten Minute Activist, shows how even the busiest person can make a difference. From buying organic milk and bison to switching from free-trade to fair trade; from choosing a Socially Responsible Investing (SRI) retirement plan to car-pooling with colleagues, The Mission Collective has compiled the most up-to-date information on energy conservation, global warming, wildlife preservation, community building, spiritual awareness and political action. The Ten Minute Activist informs and inspires with easy acts that can truly have an impact if engaged en masse.

Eleanor and Park by Rainbow Rowell
Eleanor… Red hair, wrong clothes. Standing behind him until he turns his head. Lying beside him until he wakes up. Making everyone else seem drabber and flatter and never good enough… Eleanor.
Park… He knows she'll love a song before he plays it for her. He laughs at her jokes before she ever gets to the punch line. There's a place on his chest, just below his throat, that makes her want to keep promises… Park.
Set over the course of one school year, this is the story of two star-crossed sixteen-year-olds—smart enough to know that first love almost never lasts, but brave and desperate enough to try.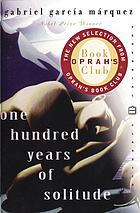 One Hundred Years of Solitude by Gabriel Garcí­a Márquez
Probably Garcí­a Márquez finest and most famous work. One Hundred Years of Solitude tells the story of the rise and fall, birth and death of a mythical town of Macondo through the history of the Buendia family. Inventive, amusing, magnetic, sad, alive with unforgettable men and women, and with a truth and understanding that strike the soul. One Hundred Years of Solitude is a masterpiece of the art of fiction.

American Vampire Vol 2 by Scott Snyder
While trafficking in a bestselling sub-genre, AMERICAN VAMPIRE introduces a new strain of vampire — a more muscular and vicious species, born of the American West.
It's Las Vegas circa 1935, and Skinner Sweet and our gal Pearl are about to learn the hard way that the bloodsuckers in Hollywood were nothing compared to what awaits them in Sin City.
In just a few short years, young police Chief Cash McCogan has watched his native city of Las Vegas go from cow-town to wild, glittering boomtown. And when the bodies of prominent businessmen start showing up drained of blood, Chief McCogan finds himself facing a threat much darker and deadlier than anything he could have imagined . . . and the only sure bet in town is that Skinner and Pearl are right in the thick of it.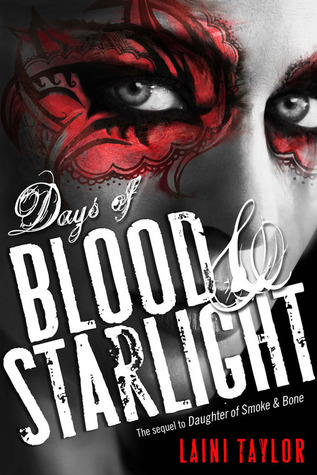 Days of Blood and Starlight by Laini Taylor
In this stunning sequel to the highly acclaimed Daughter of Smoke and Bone, Karou must come to terms with who and what she is, and how far she'll go to avenge her people. Filled with heartbreak and beauty, mysteries and secrets, new characters and old favorites, Days of Blood and Starlight brings the richness, color and intensity of the first book to a brand new canvas.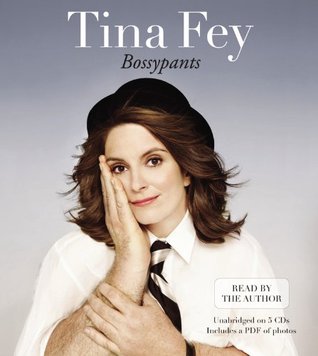 Bossypants by Tina Fey
Before Liz Lemon, before "Weekend Update," before "Sarah Palin," Tina Fey was just a young girl with a dream: a recurring stress dream that she was being chased through a local airport by her middle-school gym teacher. She also had a dream that one day she would be a comedian on TV.
She has seen both these dreams come true.
At last, Tina Fey's story can be told. From her youthful days as a vicious nerd to her tour of duty on Saturday Night Live; from her passionately halfhearted pursuit of physical beauty to her life as a mother eating things off the floor; from her one-sided college romance to her nearly fatal honeymoon—from the beginning of this paragraph to this final sentence.
Tina Fey reveals all, and proves what we've all suspected: you're no one until someone calls you bossy.
There's the top 10. There are a few others that I rated pretty high as well, but they just didn't fit inside the number 10.
What book are you most anxious about reading this year? Have any of these made the cut? What's your favorite book you've read so far this year? Let me know in the comments below. Like. Comment. Follow.
Happy reading!